About us
Sarhadi Yateem khan (Orphanage) Shamsi road Mardan was established in 1938 by a freedom human rights activist and a poet Abdul Akbar khan Ghazi. The institution visited by Quaid-e-azam Muhammad Ali Jinnah, The Founder of Islamic Republic of Pakistan, Liaqat Ali khan, Sardar Abdur Rub Nishtar, and Khan Abdul Qayum khan and other renowned dignities. Since the institution is the oldest one in Khyber Pukhtoonkhwa and the orphans educated here are now enjoying a happy life and are/were posted at key positions like Army Officers, doctors, engineers, lawyers, Bankers and Education Officers.
At Present 80 Orphans are admitted, to whom all basic facilities like messing, Clothing, Medical, Education, Computer and Islamic Education are being provided.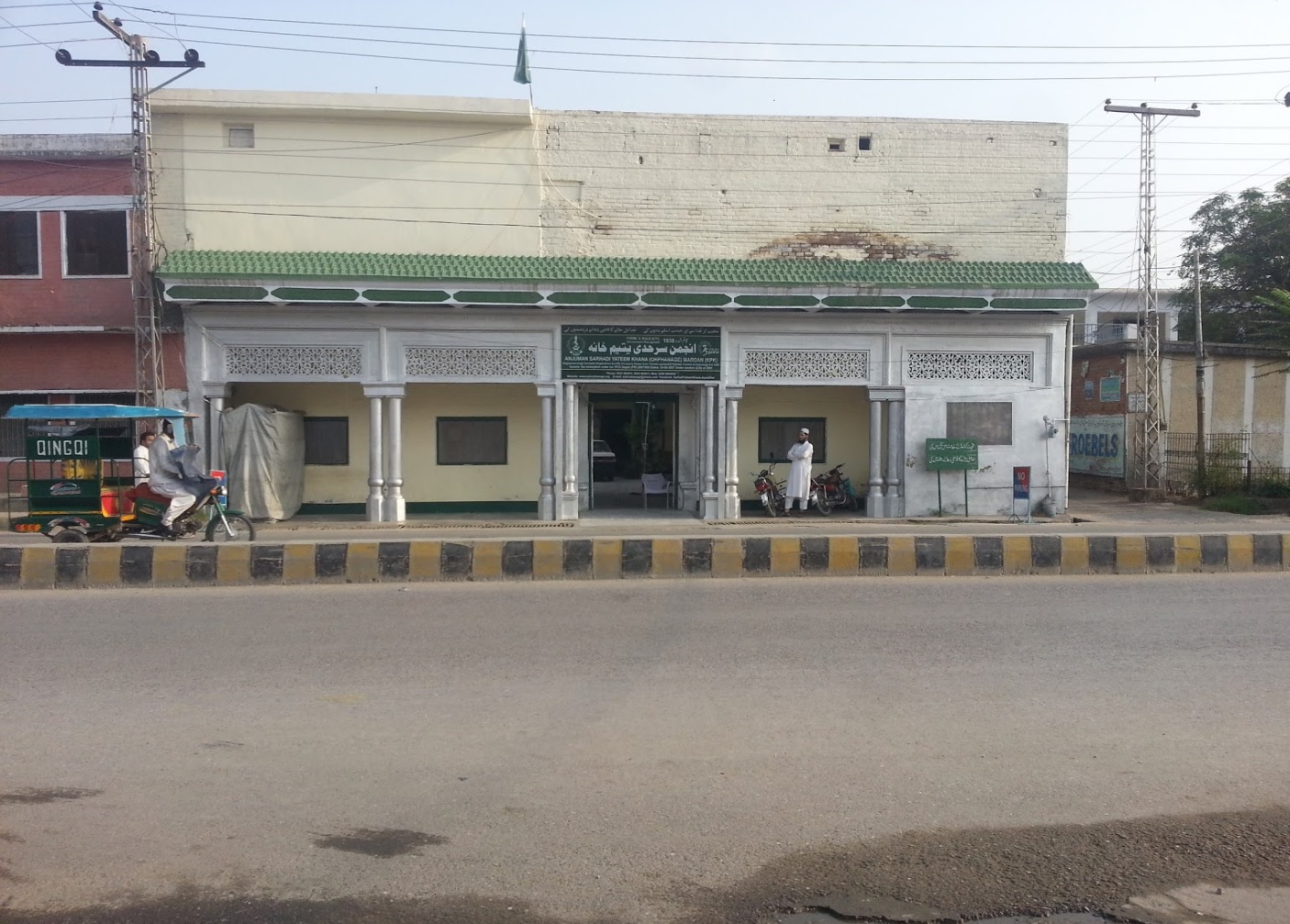 Sarhadi Yateem khana (Orphanage) is registered under societies Registration Act XXIof 1860 License Holder from 11 under section 4/5 Pakistan Control of Orphanages Act 1958.
Aim & Objective
The basic aim of this orphanage is to provide shelter to the orphans of the area to make them a respectable citizen of the country. We Provide shelter for orphan children whose parents are died. We aim to provide a safe and secure environment for orphans. We want to ensure each individual's basic needs are catered for and that they are equipped for an independent future.
Achievements
The is institution had played vital role in the freedom movement of Pakistan and a student of this institution had got "Shahadat". Government has awarded Gold Medal twice (after death) to the founder Late Qazi Abdul Akbar khan Ghazi through Governor KPK on the Independence Day of Pakistan in 2001, and by the government of Punjab in 2006.
Why should you donate to SYK (Orphange) ?